ASA is dedicated to being the best learning platform for student pilots, and the ASA Library is just one of the ways we are serving this goal. Our new eBook reading platform for desktop and mobile devices, the ASA Library seamlessly connects with asa2fly.com accounts, making your eBooks accessible on multiple devices. Carry all your favorites with you on your phone or tablet by downloading your ASA eBook on up to three devices immediately following purchase or redemption.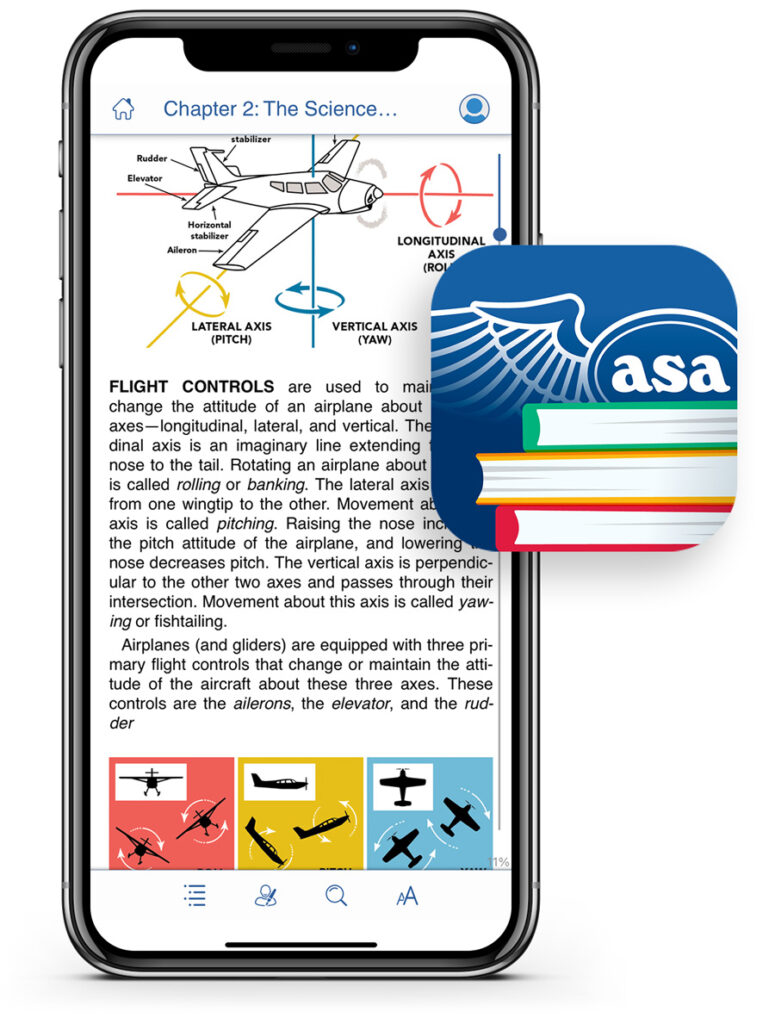 What about the Features?
The ASA Library features the ability to highlight, bookmark, and take notes. It also allows you to search the text to find exactly what you're looking for. The table of contents is interactive allowing you to jump quickly to the specific chapters you're studying today. Easy-to-read rendering and an intuitive user interface make the whole experience enjoyable as well as educational.
Updated in Real Time
When you're using the ASA Library, ASA eBooks will update in real time. Any highlights and bookmarks you make one device will be there when you open it on another. Take notes and mark passages on your phone while waiting for class to start, then go over them on your laptop later.
How to Get an ASA Library Account
When you purchase an ASA eBook or redeem a voucher code at asa2fly.com, an ASA Library account is created for you. Once the order is complete, you can access the book on your desktop and mobile devices at library.asa2fly.com or with the ASA Library app available from the App Store and Google Play.