This week, the FAA released updated Airman Certification Standards (ACS) for Private Pilot-Airplane, Instrument Rating-Airplane, and Commercial Pilot Airplane. The Airman Testing Branch will be hosting a webinar next week, June 6th to discuss the updates that are taking place. Webinar information is as follows:
June 6, 2018, at 1430 Central Time, to attend follow the below link.
https://attendee.gotowebinar.com/register/5931592944032783874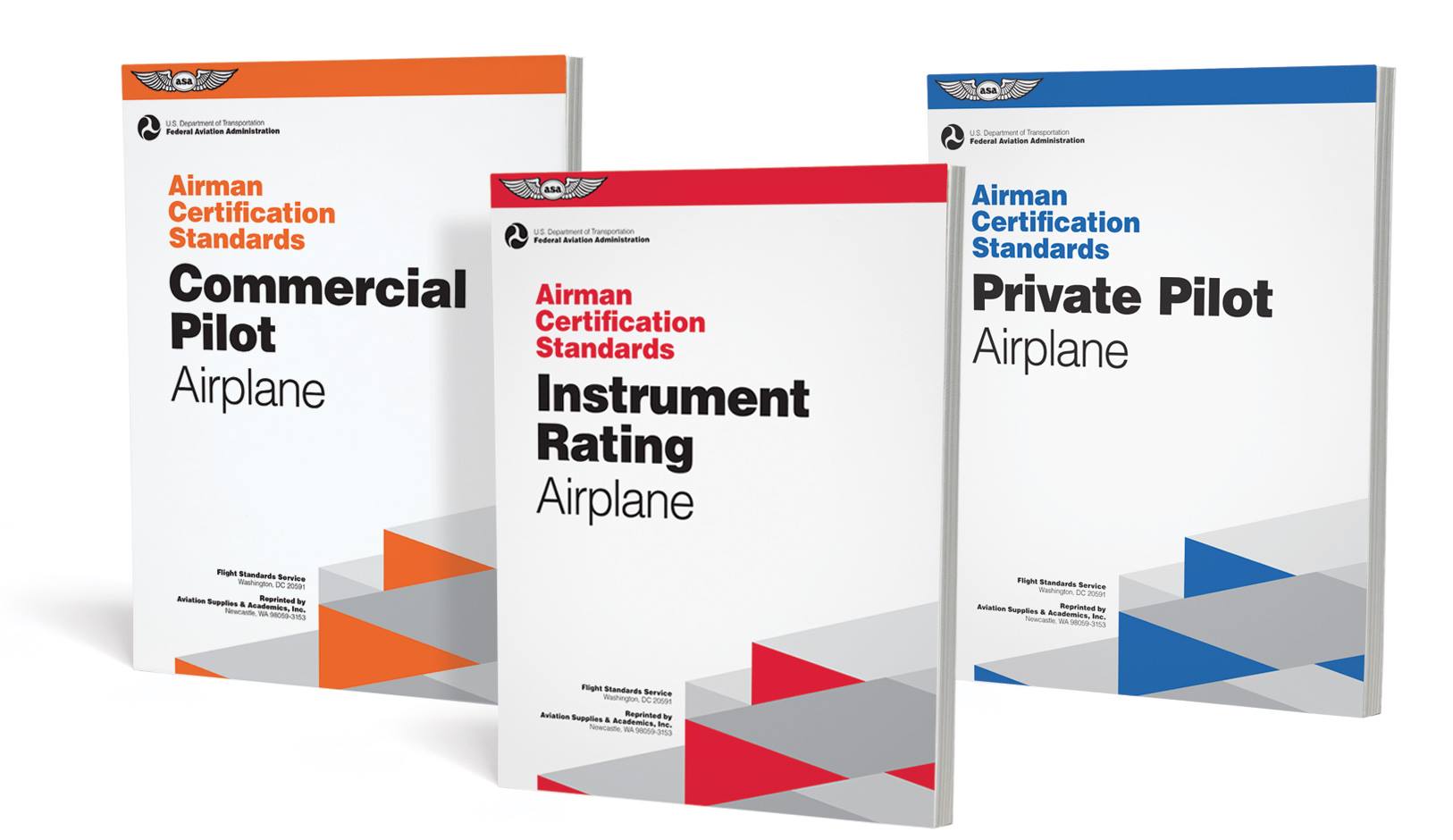 Private Pilot- Airplane (FAA-S-ACS-6B)
Instrument Rating- Airplane (FAA-S-ACS-8B)
Commercial Pilot- Airplane (FAA-S-ACS-7A)
Remote Pilot- sUAS (FAA-S-ACS-10A)
In addition to the updated Airman Certification Standards, the FAA has also released four new Knowledge Testing Supplements that will go into effect at all testing centers on June 11th. Until then, current testing supplements are in effect. If you plan on taking a knowledge test for one of the below certificates or ratings on or after June 11th, you will want to become familiar with these new supplements.
Stay tuned for the June Test Roll, and updates to the knowledge test question databases coming soon.