Ever heard of an airport hot spot, or wondered what that is? No, it's not a scorching hot section of an airport, it's more along the lines of the cool hip place to be at an airport. A hot spot is defined as a location on an airport movement area with a history of potential risk of collision or runway incursion, and where heightened attention by pilots and drivers is necessary.
These hot spot areas on the airport are found to be particularly complex and/or confusing and often times heavy traffic areas. Many times accidents, incidents, or runway incursions have been known to occur in these areas. The Chart Supplement U.S. will list a textual description of hot spots and a graphical depiction is shown on the Airport Diagram. Below is an example of a hot spot area for SUX airport labeled as HS-1. You can see that due to the crossing runways and taxiways this area could be rather confusing to a pilot not familiar with the airport.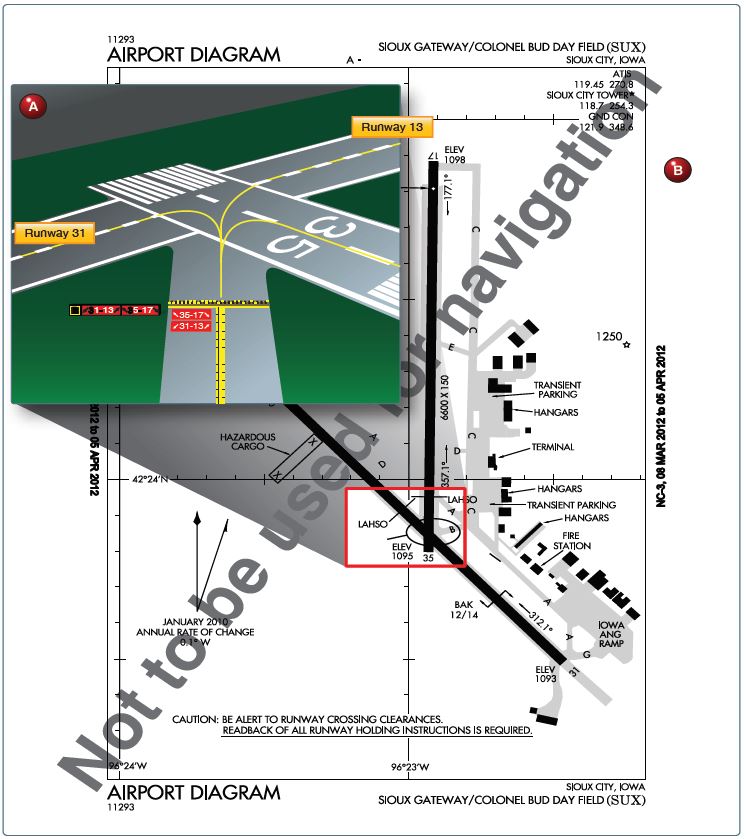 By identifying hot spots, airport operators and air traffic controllers are able to plan for the safest possible movement of aircraft and vehicles operating on the movement area. As a pilot try to pre-plan your expected route to/from the runway and have a good idea of where your final destination is ahead of time and be aware of any hot spot areas which you might encounter. By making sure that aircraft surface movements are planned and properly coordinated with air traffic control, pilots add another layer of safety to their flight preparations.
Remember, the ultimate goal of hot spots is to prevent a ground based or runway incursion.