What could be better than taking your significant other on a romantic sunset flight around your local airport? I'll tell you what, taking your significant other on a romantic sunset flight during an absolutely epic sunset! Sounds awesome right, but just how are you suppose to know when an epic sunset is going to happen? Easy… check the forecast.
SunsetWX.com has come up with an algorithm to forecast the sunrise and sunset quality throughout the United States and all over the world! Take a look below at the sample sunset forecast for the United States.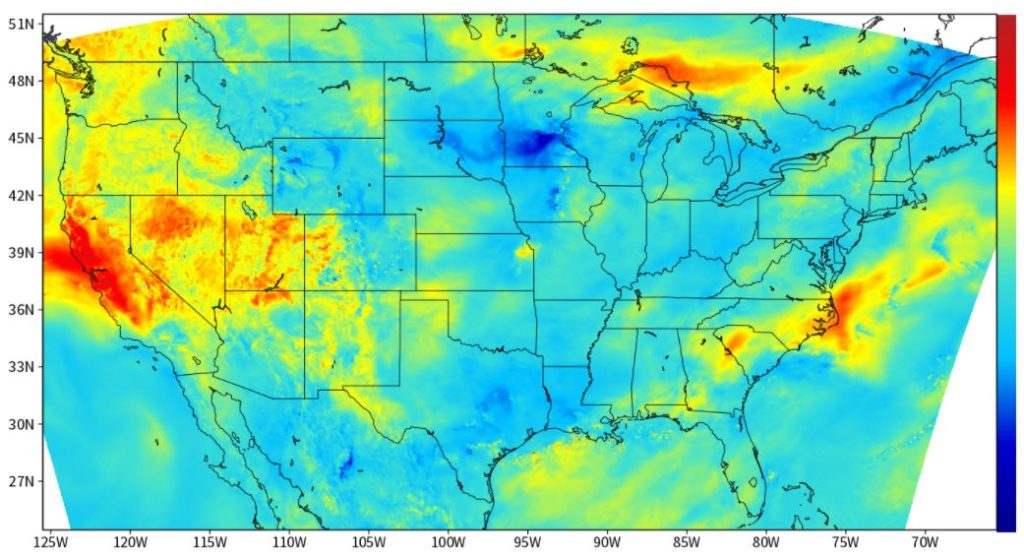 Areas of better sunset quality are denoted by warmer colors like the yellows, oranges and reds. It appears that the highest quality sunset will be visible throughout Central California according to this forecast. So if you happen to live in say Sacramento, CA it would be an excellent evening for that sunset cruise.
For the latest forecast visits www.SunsetWX.com and follow them on twitter @sunset_wx .
Now remember, since you will potentialy be flying prior to civil twilight, it is important to make sure your aircraft has the minimum required equipment under 14 CFR 91.205 for night flight. This is in addition to required equipment for day flight.
14 CFR 91.205
…(c) Visual flight rules (night). For VFR flight at night, the following instruments and equipment are required:
(1) Instruments and equipment specified in paragraph (b) of this section.
(2) Approved position lights.
(3) An approved aviation red or aviation white anticollision light system on all U.S.-registered civil aircraft. Anticollision light systems initially installed after August 11, 1971, on aircraft for which a type certificate was issued or applied for before August 11, 1971, must at least meet the anticollision light standards of part 23, 25, 27, or 29 of this chapter, as applicable, that were in effect on August 10, 1971, except that the color may be either aviation red or aviation white. In the event of failure of any light of the anticollision light system, operations with the aircraft may be continued to a stop where repairs or replacement can be made.
(4) If the aircraft is operated for hire, one electric landing light.
(5) An adequate source of electrical energy for all installed electrical and radio equipment.
(6) One spare set of fuses, or three spare fuses of each kind required, that are accessible to the pilot in flight.
To help you remember you can use this simple mnemonic 'FLAPS'.
F uses (spare) or circuit breakers
L anding light (if for hire)
A nticollision lights
P osition lights
S ource of electricity