Today here at ASA, we're celebrating the launch of Finding Carla, the first book from commercial pilot and writer Ross Nixon. Finding Carla chronicles the Oiens, a family of three, who survive a plane crash in California's Trinity Mountains in 1967. The family survived for almost two months but the ruggedness of the terrain and the fact that they were far off their intended course made finding them by sight impossible. Searchers determined the weather in the mountains also made living impossible after a period of time had passed. Half a year later, the eventual finding of the wreck by hunters shocked the nation. A diary and series of letters from the survivors explained their predicament in detail.
This tragedy spurred political action towards the mandatory Emergency Locator Transmitters (ELTs) that are carried aboard all U.S. civil aircraft. ELT radios have saved thousands of lives since they were mandated and their technology continues to improve and find more lost people.
Today, an ELT is required by 14 CFR §91.207, and must be inspected within 12 calendar months after the last inspection for the following:
Proper installation.
Battery corrosion.
Operation of the controls and crash sensor.
The presence of a sufficient signal radiated from its antenna.
The ELT must be attached to the airplane in such a manner that the probability of damage to the transmitter in the event of crash impact is minimized. Fixed and deployable automatic type transmitters must be attached to the airplane as far aft as practicable. Batteries used in the ELTs must be replaced (or recharged, if the batteries are rechargeable):
When the transmitter has been in use for more than 1 cumulative hour.
When 50 percent of the battery useful life or, for rechargeable batteries, 50 percent of useful life of the charge has expired.
An expiration date for replacing (or recharging) the battery must be legibly marked on the outside of the transmitter and entered in the aircraft maintenance record. This does not apply to batteries that are essentially unaffected during storage intervals, such as water-activated batteries.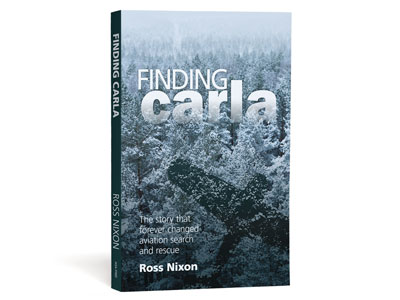 Ross Nixon's compelling story uncovers the "Carla Corbus Diary"—along with the family letters that accompanied it—never before published in full.