Flying to EAA AirVenture in Oshkosh, Wisconsin this year? Well if so you will be just one of the more than 10,000 landings that will take place at Whitman Regional Airport over the week. Insane yes, but don't let that high number deter you from flying in, it's almost a rite of passage and will end up being a highlight you look back on for years to come.
If this will be your first time flying in, you should note that because of the increase of traffic at and around the airport, typical procedures are not in effect. Things can get a little different, so don't be surprised if ATC assigns you a colored dot as your touch down point. It's just one of those things that will make this fly-in experience a highlight in your logbook.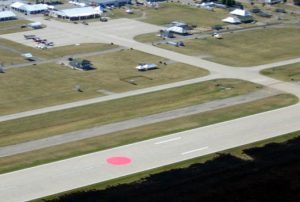 Every year a special Notice to Airmen (NOTAM) is issued. This NOTAM is available as a free 32-page publication containing a wealth of pertinent information including arrival/departure procedures, radio frequencies, and various other airport information. It's a must that you conduct a thorough preflight plan that includes reading through and understanding the information contained within this NOTAM. As the pilot in command, this will ensure your safety, as well as those around you. You can download a free copy by clicking on the image below. Also be sure to check out additional information on the EAA Fly In page: http://www.eaa.org/en/airventure/eaa-fly-in-flying-to-oshkosh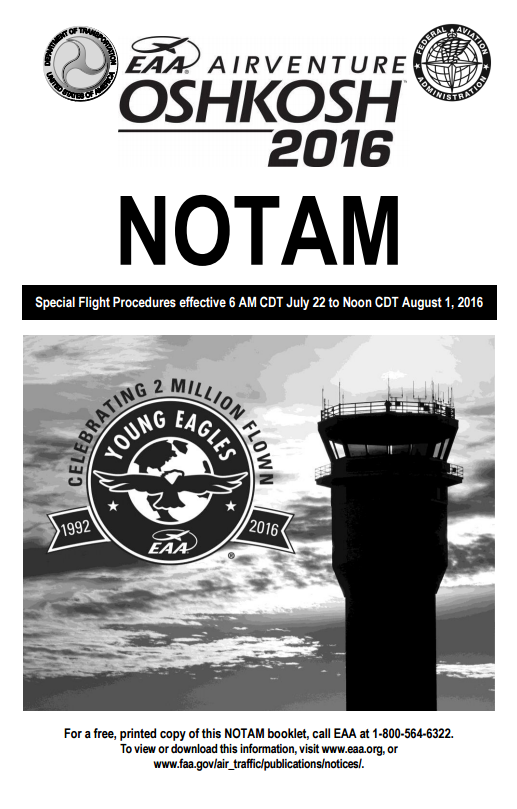 I will not be flying myself in this year, but rather kicking back in row 11 of a 737 eating peanuts. But I will be there along with the rest of the ASA crew! Be sure to come by and check us out in Hanger B isle D taking up just about half the row! We will have a ton of pilot supplies and training materials onsite – old favorites and brand new titles. So if you're looking to start a new rating or certificate and need training content we've got you covered. Or if you're getting ready to fill up your logbook and need a new one, we will have a bunch to choose from, including pink!
See you at EAA AirVenture 2016!