Today I'd like to recommend three great holiday gifts for pilot's. Along with covering everything an aviation professional or aspiring aviator needs for their advancement, ASA has a large aviator's library of books by pilots for pilots ranging from history, to best practices, to personal accounts.
Making Perfect Takeoffs & Landings 
by Ron Fowler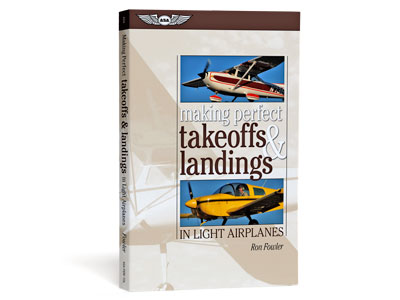 Making Perfect Takeoffs and Landings in Light Airplanes shows pilots how to develop total awareness for the situation, the airplane, and the self; and to convert that awareness into perfect takeoffs and landings. Each chapter describes a specific takeoff or landing situation and presents methods, and the logic behind each method, to master techniques key to each situation. This book makes a great gift to any student pilot working to hone their technique and build confidence in their own takeoffs and landings.
A Pilot's Accident Review
by John Lowery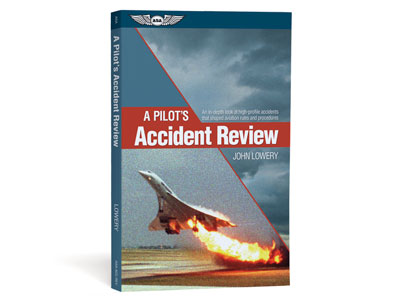 A Pilot's Accident Review is an in-depth look at the high-profile accidents that shaped aviation regulations. This book is both an intriguing history of some very memorable events and an investigation into why accidents occur in the first place. Lowery uses NTSB reports, photographs, and interviews with survivors to illustrate the lessons we can learn from aviation accidents. Along with offering best-practices and his own advice along the way, this book is ultimately a cautionary tale for pilots of all abilities to train seriously, regularly, and to identify and correct the aspects of their own personality and flying habits that could precipitate accidents.
Notes on the Tailwheel Checkout and an Introduction to Ski Flying
by Burke Mees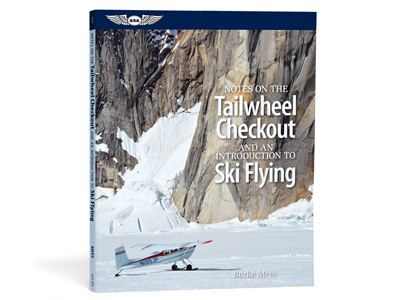 This book combines the author's years of experience in flying and teaching tailwheel skills with the sense of adventure flying can offer. Mees covers the basics in tailwheel/ski flying as well as advanced topics such as multi-engine tailwheel airplanes and mountainside ski-plane takeoffs. Gorgeous photography and clever illustrations throughout make this book a perfect gift to any pilot thinking of where their flying skills will take them.