A documentary film celebrating the passion for flight
Rico Sharqawi/Producer
A Pilot's Story is a feature length documentary film that explores the mystical attraction and endless adventure that draw pilots into the sky. Exhilarating and inspiring, the story is told in the voices of the interview subjects, a gallery of noted aviators ranging from aerobatic champions and astronauts to industry innovators and Hollywood stars. Incorporating stunning air-to-air footage, the film will transport viewers into the flyer's world to experience the milestones and the magic that are a part of every pilot's story.
The public has long been fascinated by pilots, mystified about the world they inhabit and curious about what it really means to fly. In this feature length documentary, pilots explain in their own words their love affair with the sky, and why and how they fly. Vivid accounts of their rites of passage and flying adventures provide a panorama of the world of aviation the general public rarely glimpses. The pilots, including many aviation legends and noted entertainment figures, are interviewed in hangars and with airplanes by filmmakers who themselves are passionate aviators. The resulting interviews create a narrative that captures all the excitement, drama and camaraderie of being a pilot. Air-to-air footage featuring a variety of general aviation aircraft augments the interviews, illustrating the thrill of flying in breathtaking, visceral fashion. On-the-ground footage from neighborhood airports, air shows and other aviation events highlight the vibrant community that bonds pilots on the ground.
Shot in High Definition Video with an original music score, the overall impact is a film that is as inspiring as it is informative. Indeed, the goal of the film is to increase public knowledge of general aviation as well as demystify and encourage more people to join the fraternity of pilots.
"A Pilot's Story" is at heart the filmmakers' gift of flight in its own right, meant to inspire all members of the public – men and women, youth and seniors, aviation enthusiasts and the curious to join them on their side of the airport fence.
Release date: The target release date late 2010.
The film will be available for sale at Pilot Mall & amazon.com It will also be available for purchase & download on iTunes.
Trailers of the film can be viewed at http://www.apilotsstory.com.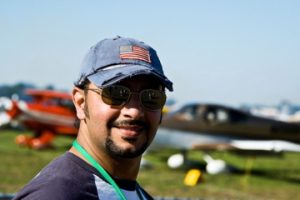 Rico Sharqawi, Producer: A private pilot and aviation and film enthusiast
"Our goal with this film is to educate and inspire the next generation of pilots and astronauts: those kids you see on their dads' shoulders at air shows and the kids who look up to pilots as if they were superheroes. We want to motivate individuals who dream of flying about the unlimited possibilities that come with being a pilot."
– Rico Sharqawi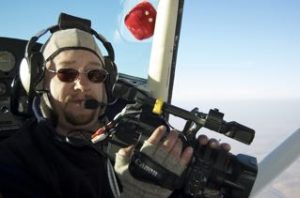 Will Hawkins, Director: A private pilot and independent filmmaker
"My grandfather contributed to aviation by designing aircraft for Lockheed like the C-130, I want to contribute to aviation through my art and inspiring others to become pilot"
– Will Hawkins