Kauai, Hawaii… what a great way to get to see a new place from a gorgeous perspective! And if you're already a flight student, a wonderful way to build hours and try a new aircraft, as well.
In aviation, it's often the case that if someone gets behind the controls of an aircraft, is allowed to "fly it," and enjoys the flight, then there's a good chance that person will take up flying — and there aren't many other more beautiful places for this to happen than in Hawaii, taking introductory flights in Light Sport Aircraft.
I had the opportunity to fly in Kauai providing introductory trike instruction flights. It was amazing what a difference these LSA make in folks' attitudes about flying, and in their ability to do it — encouraged by the beauty of the place in which they're doing it. Many take control of the trike in 5 minutes and can fly it around the island with confidence.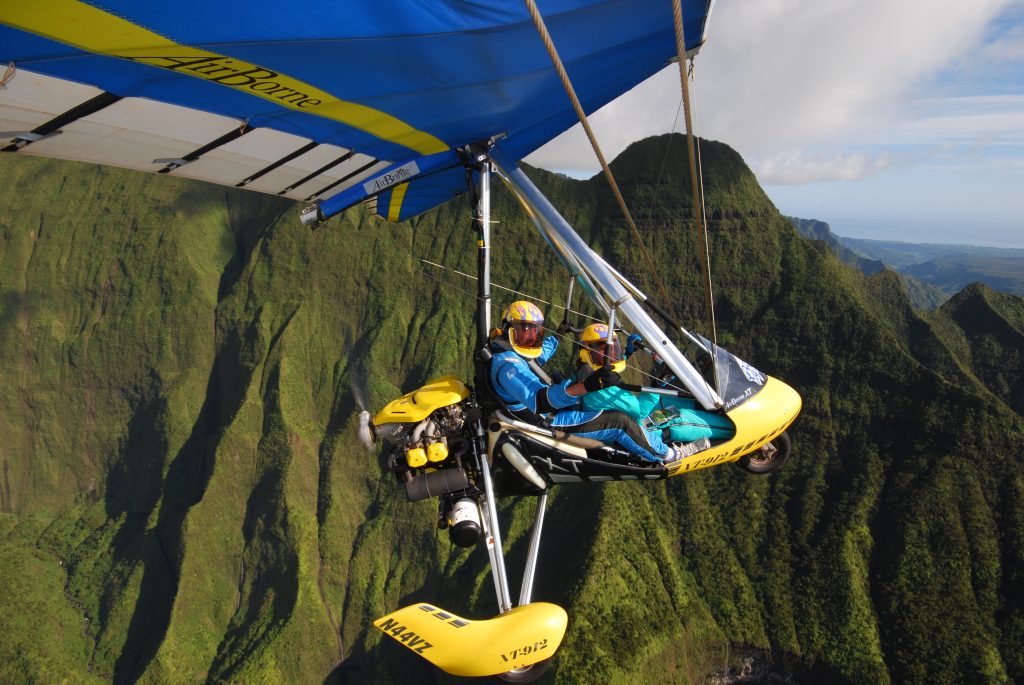 It has been a great experience for me, to see this happening, while teaching in the islands: the experience of flying the trike and exploring parts of the island that the trike can take you to, brings those who try it a new perspective on learning to fly. Many want to take flying lessons afterwards. Will you?